15th International Conference on
Orthopedics, Arthroplasty and Rheumatology
Rome, Italy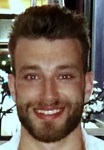 Royal Victoria Infirmary, Newcastle upon Tyne, United Kingdom
Title: LENGTH OF STAY COMPARISON IN PATIENTS REQUIRING SURGICAL INTERVENTION FOR WRIST FRACTURE: A SMALL STUDY FROM A TRAUMA CENTRE
Biography
Biography: Alexander Frost-Younger
Abstract
Authors: Dr Alexander Frost-Younger. Royal Victoria Infirmary, Newcastle upon Tyne, United Kingdom NE1 4LP
Background: Isolated wrist fractures are one of the most common fractures in both children and adults. In 2008 the overall fracture incidence for the UK population was calculated at 3.6%(1). However, studies comparing patient length of stay (L.O.S) for fracture surgery are sparse.
Method: A small retrospective study examining 90 patients with isolated wrist fractures requiring surgical intervention between Sept 2018-Sept 2019. Exclusion criteria included multiple fractures, polytrauma and concomitant medical conditions on admission. Patient Demographics and admission dates (Winter/Non-winter and Weekday/Weekend) were compared by calculated L.O.S averages.
Results: Patients >60 (n=2.1), patients requiring ORIF (n=2.0) ASA Grade >1 (n=1.9) had the highest average L.O.S. Seasonal and weekly variation was noted, with patients having a higher L.O.S if they were admitted during Winter (n=1.7) or over the weekend (n=1.6), in comparison to Non-Winter and Weekday admissions.